Hello Mexico! Time and place to work on the boat changed. Walked to auto parts store, marine suppliers, Starbucks, restaurants, and laundry mats. Ubered to Home Depot, Walmart and hospital.
Docked at Baja Naval for 2 weeks. Mark had some welding projects for them as well as more thru hull holes to be drilled. They also helped him with the washer dryer hookup. We had the boat washed and waxed since it was hauled out for drilling. Mark finished the air conditioner installation. He had finished the water maker in San Diego and we used it on the way to Ensenada.
I spent a lot of time at Starbucks on Wi-Fi starting this blog. Mark worked with engineers on design and with plumbers and electricians. Mark was very impressed with their level of expertise and it takes a lot to impress Mark. They were bi-lingual and very professional. We never felt afraid or that we were being ripped off. This was so nice and relaxing. Mark was expecting what happened to him in Washington state where they quoted him one price and billed a higher one and did not finish or do work as described.

I did get a urinary tract infection and decided I had to go to the doctor late Friday night.
We went to a private hospital and we were done in just over one hour. We saw the doctor, not a nurse after just 15 minutes wait. He was bi-lingual and very professional. He did not make me undress. Just took a urine sample and was back with us in 15 minutes to tell us the results. Their pharmacy did not have all the pills so she called another pharmacy that delivered the full prescription on a motorcycle to us in just about 15 minutes. He brought a credit card machine with him. The whole experience was good. The doctor visit was 900 pesos ($48 US ) and the antibiotic was 1100 pesos ($54). He did give t me on a stronger antibiotic because I had concern that I felt it coming on for a while. It was effective against the UTI but it had a rare side effect on persons over 60 (I am 59). After a week I felt pain in my knees. I first thought arthritis, but bi-lateral? Then my legs felt like lead weights were on them. I thought my legs must to swollen. I looked at my ankles and they were not swollen. I few days later, pain still in knees, I did search if antibiotic and found rare side effect of swelling in mid leg and knees on this drug I was taking (levofloxacin). Sure enough I looked at my knees and they were swollen. I stopped the antibiotic and started drinking lots of water and walking. My knees like I had pulled the tendons or ligaments when I had squatted before I knew they were swollen. This was to resolve late in La Paz.

Mark had the dinghy motor mount installed and a davit arm to pull the motor up on the boat from the dinghy. The grill had to be moved to make way for the davit arm. We had the bow spirit reinforced for the anchor. We had heard of anchors that were attached with a small piece of metal that broke off the boat. This extra metal will hopefully prevent loosing an anchor or having to pull it up manually.

Met nice people and saw the inside of many custom boats. We really had not been on these wooden boasts at all. They are so beautiful inside with wood from head to toe. They are all the same as they are designed for ocean crossings so they are narrow where our boat is wide. I did get an appreciation for the boat designers. I still like my boat best. It feels more like a floating condo. I have room for my sewing machine.

We left on Dec. 26th so we were there for the Christmas holidays. They do not have government holidays. Lots of businesses were open on Christmas Day and just closed early. The whole time we were docked between the cruise ships and tourist area. There was live music 7 days a week along the water front starting in the afternoon until about 11 or midnight. In the other direction towards the cruise ships there was a water fountain with music. It splashed like in Vegas to the rhythm of the music. Most times they did not compete. We could block out one of them. Most of the music at the water fountain was classical or Christmas music in English (not carols, but Bing Crosby type). Christmas eve and Christmas night there were constant fireworks all over the city. Near the water front there was a nativity area. It had about 3 sets of nativity behind chicken wire. It was like everyone in town brought all the plastic animals they had and put them in this area. The shepherds also herded elephants, giraffes, pigs, dogs, llamas, horses, cows and some day of the dead things. I figured that they really believed Jesus was born for all mankind and all animal kind as well.
An island off Ensenada.
Cruise ship seen from our dock slip at Baja Naval
We were not far from the city water front.
I avoided this area. All the horses looked old and tired. It made me sad.
We were docked down from where the cruise ships docked. This fountain ran all day to different music.
Protectors of our dock.
Mark helping an older sailor cast off.
I found micro lab. My next job?
This flag was about fifty feet long. It was very high. I could see it when I was in town and just walked toward it back to the boat.
Incredible fish markets.
Across the harbor was the cargo ship area. It was very bust 7 days a week.
This is the dock that did the work for us.
We checked into Mexico with our boat. We actually imported our boat for months. Just saw the photo bomber for the first time when adding this caption. I do not know his name, sorry.
Musicians were everywhere starting in the early afternoon.
These cages are filled with clams that would be put back into a place in the ocean and fed to get fat before shipping to the US.
When I saw these clams I approached them to buy some but they were all sold to the US already.
Guillermo did the welding for Mark. We tried to give him a tip and it was not allowed. Here they are working on the davit arm to raise the dinghy motor.
Boat full of clams
Our Peg hauled out again.
The painting that Mark did in Washington was not of much value. Bellingham harbor did not let Mark sand the bottom before he painted without having a vacuum system set up. We will have it painted again this spring when we leave it Guaymas.
Mark working on the air conditioner.
Plumber working on the washer.
This is where I decided spur of the moment to get my hair cut.
My hair dresser for the day.
My new Mexican hairdo.
The white building on the left was one of our favorite cafes. La Guerrerense. Two huge fish tacos for $2.78. I had 2 huge ceviche tacos for the same price. The flavor was wonderful.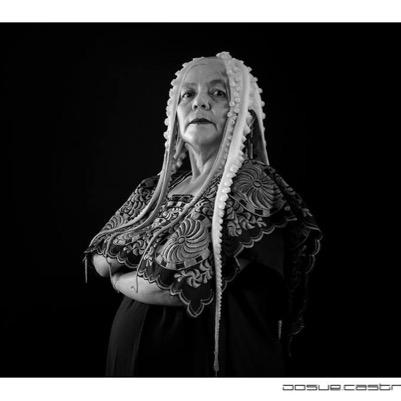 Mariscos "La Guerrerense" was founded in 1960 by Mr. Alberto Oviedo (qepd) and his wife Mrs. Celia Carranza, parents of Eduardo Oviedo, husband of Sabina Bandera better known as "La Güerita" or "La Guerrerense".
Sabina talks about how she did not know how to work with seafood, since in her native state of Guerrero she worked in agriculture and the production of milk products.
It was here in Ensenada where her in-laws teach her to work the products of the sea.
Little by little, Sabina innovated in La Guerrerense, creating more than 13 sauces, products of her ingenuity, totally organic and without conservatives, where even she grows some of the chilies that are used to make them.
This is an all wooden boat that I called the Peter Pan boat. It was built in 1934. They were down from Friday Harbor on San Juan Island in Washington state to get painted. It has a full keel which is standard for that time. It has ratlines that run up each side both the masts that sailors climb. This is not seen very much anymore.
Putting Peg back into the water.
You can see one of the four wheel that carry this boat lift.
Mark is off to dock again.
Brightly colored buildings are all over.
There was a park with many statues. Only one of them was native looking.
I called these the golden heads.
Largest Catholic Church in our part of town.
Park art.
This is a purse hanger that sits next to your table in a restaurant. I should have taken a pic of the table also.
Christmas in Mexico, tulips at the Home Depot. 75 pesos, about $4.20.
A daycare in a bar.
Christmas program for the town near the water fountains.